ClientFirst Media:
Integrated Media Solutions CT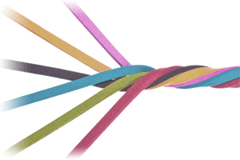 ClientFirst Media, LLC, is directed by experienced marketing and advertising professionals. Our team of experts integrates a diverse range of technical and creative knowledge to support your business and provide the best media planning and purchasing possible.
Well versed in business development, we use the most successful versions of both traditional and online marketing tactics as leverage to increase your business. Our expertise in Integrated Media Solutions is matched only by our passion for providing the highest level of client service.

For more than two decades ClientFirst has counseled clients on business building strategies and managed countless multi-media direct response and branding campaigns on local, regional and national levels.
We are highly skilled in managing the supply and demand fluctuations characteristic of complex media negotiations to provide a maximum return for clients while maintaining and nurturing valuable and long lasting industry relationships.
Our specialty is TV, Radio, and Cable media planning, negotiation, placement and tracking but we also have extensive experience in direct mail, print and outdoor. ClientFirst has established partnerships with highly experienced professionals for Social Media, SEO, SEM, mobile, ecommerce, web design and video commercial production.
This full service capability allows us to provide professional, fully integrated solutions to clients' needs and goals at costs that are well below larger agencies. As a result, our clients appreciate our service and the great care we take in directing and managing their marketing/media budgets.